FOLLOW THE BILBIES:
When the rescuers found Pippin, his body was covered in scratches and his face was dirty. He barely raised his head, and his eyes looked very dull and tired. Only a glance was needed to know how lonely and depressed Pippin was.
In 15 years, the donkey had already been sold and changed to a dozen different houses over the years, and it was likely that, after all that time, he would never have had a friend.
Laura Llácer, co-founder of the Santuario Compasión Animal, a sanctuary in Valencia, Spain, said:
"A worker from the store where we buy the feed for the animals told us about a man who wanted to get rid of a donkey, when we saw his picture, we went for him. He was not well in that place."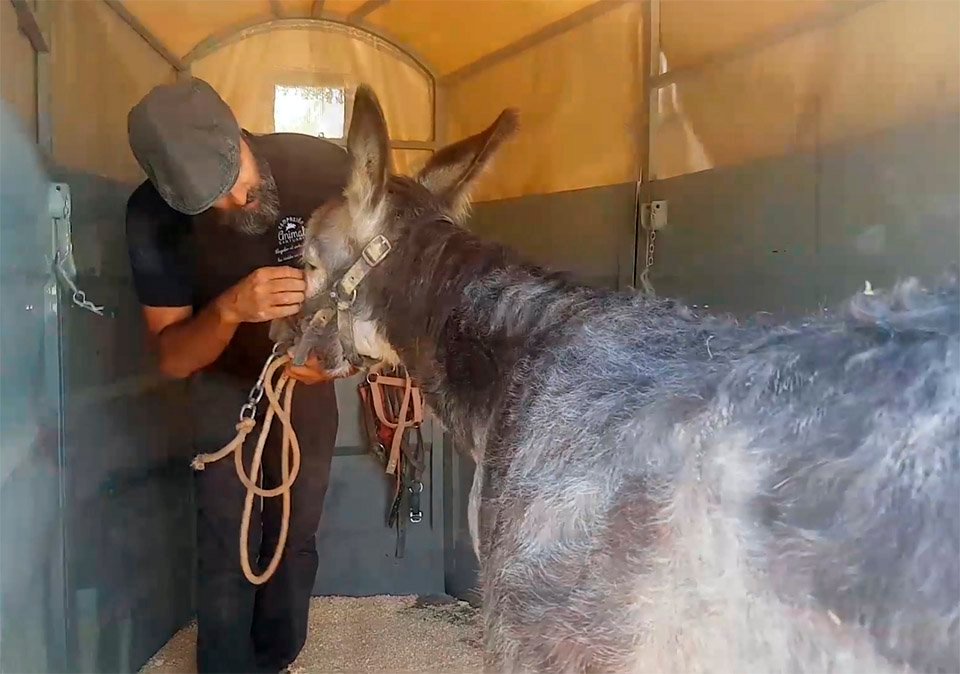 Pippin was in a small pen, and his owner told Laura that he had tried to escape recently, so he was trapped under the door and that's why he ended up hurting himself.
Laura said:
"When he was climbing into the trailer, we saw his sadness and resignation, what moved us most was that this was the 13th time he was changing homes. We promised him that he would never have to say goodbye again."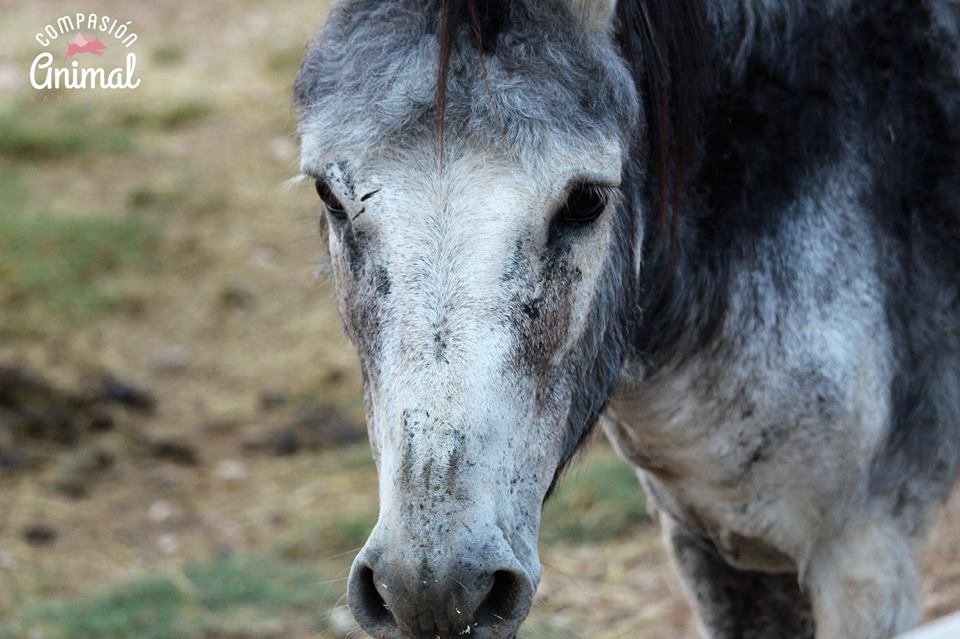 Pippin was quite scary because of his previous life. Every time his caretakers tried to sweep near him, he was frightened and ran as far as possible, as if he had once been beaten with a broom. He also became very nervous if they touched his ears.
In addition to suffering emotional neglect, Pippin's body also needed time to heal. His hooves were badly damaged and his muscles were weak due to poor diet and he did not have enough space to exercise.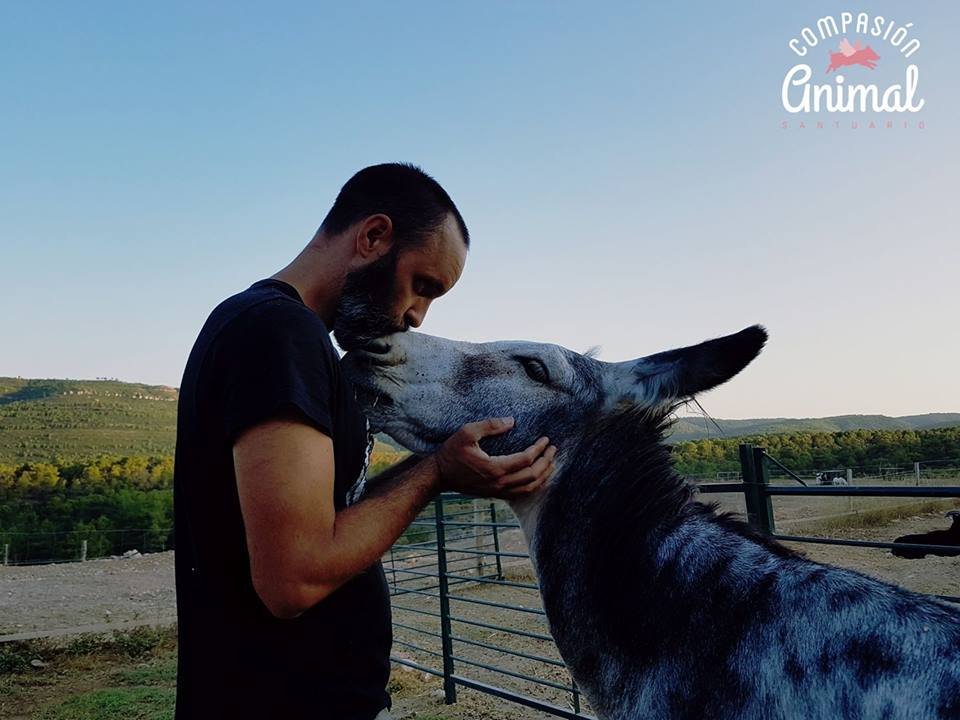 But despite everything that has happened, Pippin was so sweet to his caregivers, and he stayed quiet for minutes while being caressed. But what Pippin likes most are kisses.
Laura said:
"From the first moment that Pippin met us, he was affectionate to us, trying to get our attention, he would call us when he saw us so that we would come to see him."
Little by little, Pippin began to form a special bond with his caretaker, Alberto Terrer, co-founder of the sanctuary. The man set out to caress and kiss Pippin daily, and Pippin caressed him with his nose.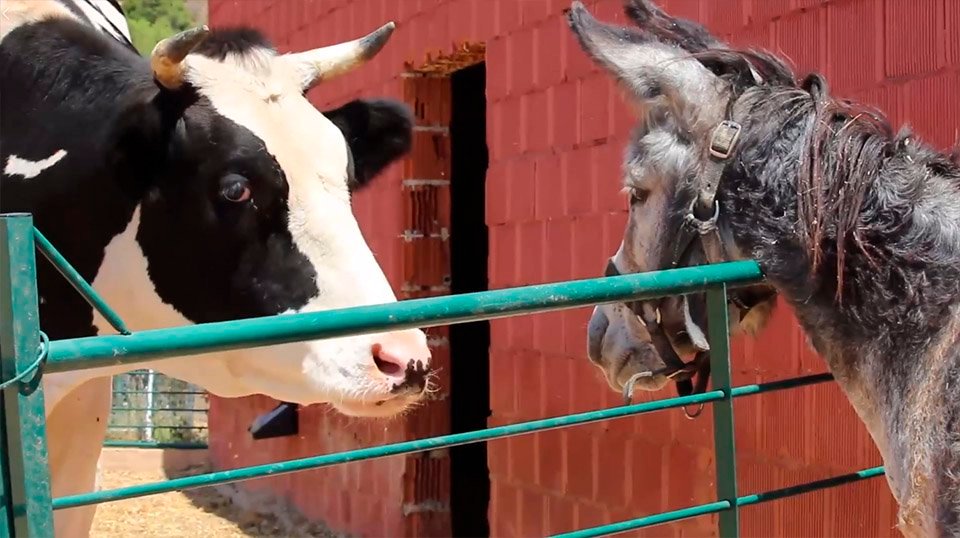 Laura said:
"Above all, he has a special bond with his caregiver Alberto, he always seeks to receive kisses and caresses from him."
It's been over a year since Pippin was rescued, and he has become more affectionate with Alberto and his new friends. Pippin loves the sanctuary volunteers, the other donkeys and the cows. He loves them almost as much as he loves to eat apples, his new favorite snack since he arrived at the sanctuary.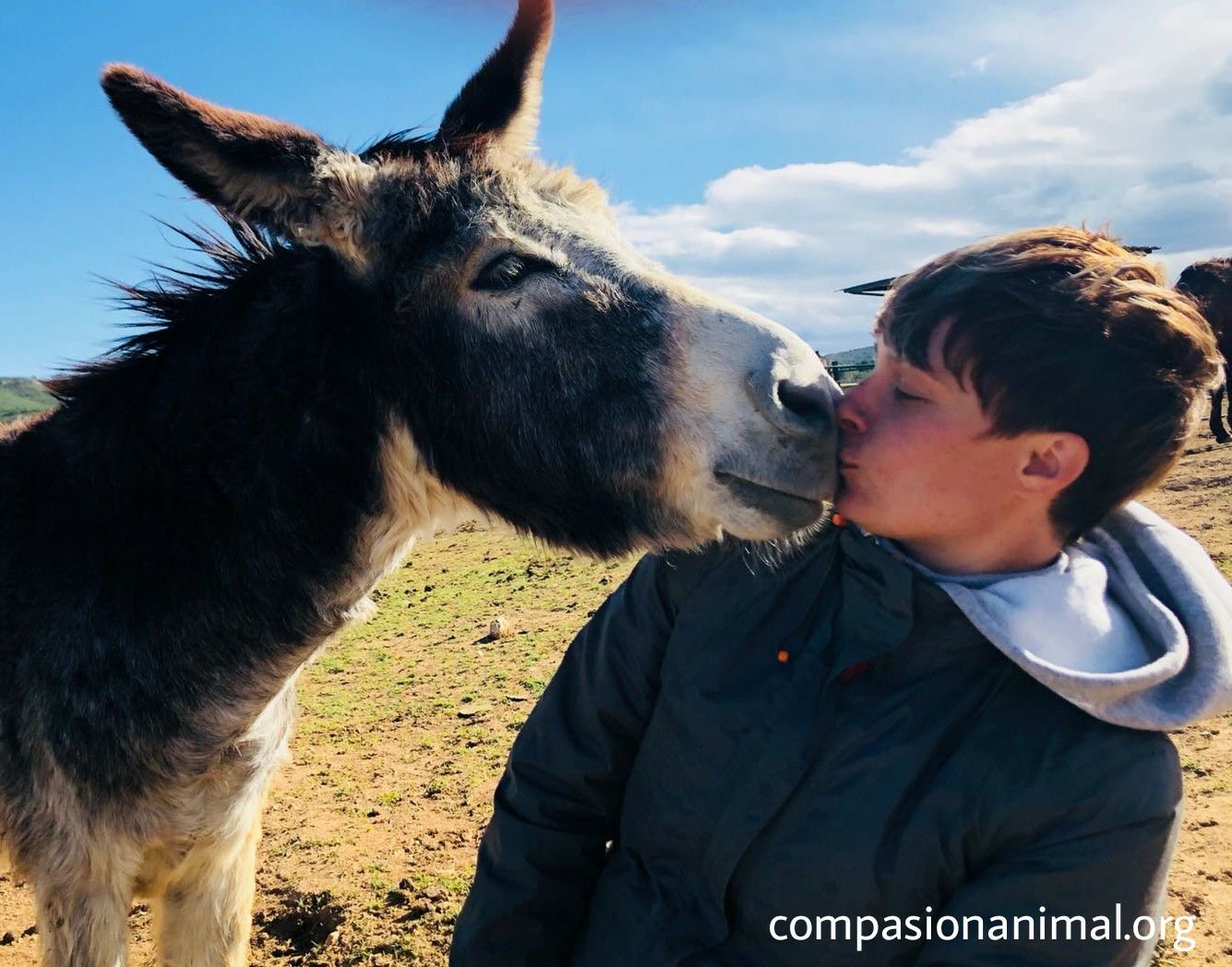 Pippin healed so fast, that his rescuers credit one thing for his amazing recovery: the company.
Laura added:
"He had to spend the first months while he was recovering away from the other donkeys, whom he saw playing from afar, when they finally met, Pippin was super affectionate with them… As if they were the friends he had always wanted to have."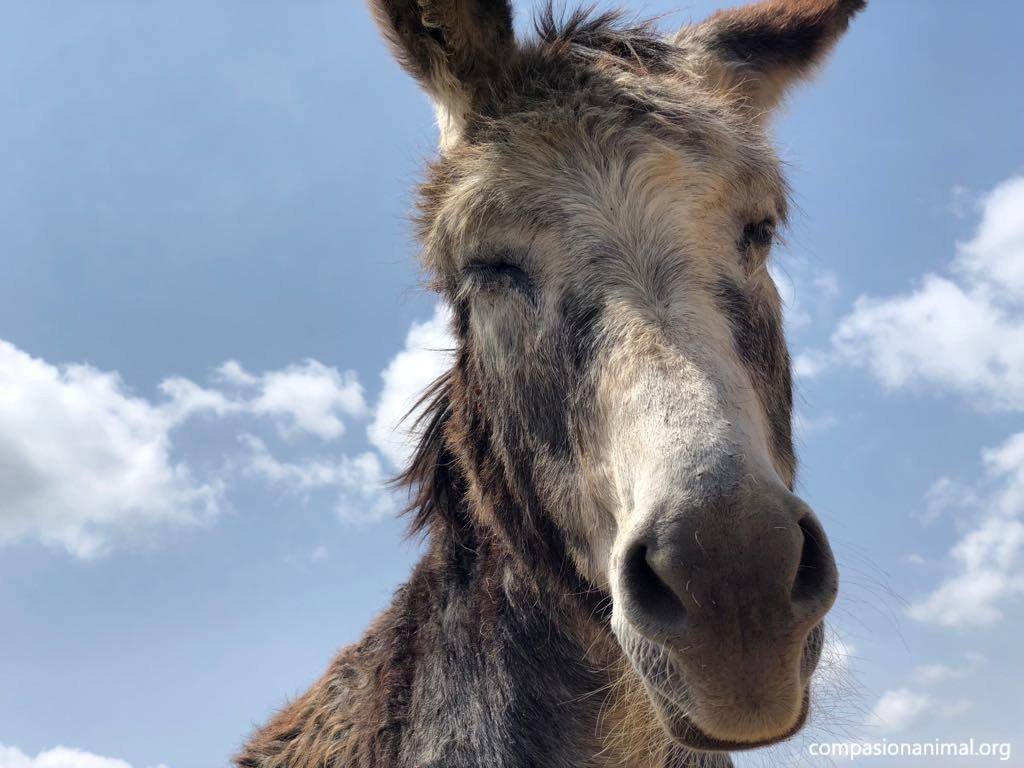 There is no doubt that this donkey is very happy now, and we hope it will continue for many years to come.
If you want to help the Santuario Compasión Animal, so they can continue to help more animals like Pippin, you can make a donation.
More information: The Dodo